Resources are limited and it requires lot of time, energy and money to build resources and infrastructure. It is imperative to note that life cycle of resources are becoming shorter because of ever progressing technology world and consumer demands. Every organization utilized cutting edge technology and advanced systems to be ahead in the market to provide best possible products, solutions and services.
In this race against time, naturally an organization builds a set of resources, assets and skills which are left un-utilized. These resources creates an overhead to any organization. In general, these resources and skills are left to be unutilized.
Have you ever thought that these resources can bring back value to business by re-inventing the wheel to find better place for its utilization or get better cash value out of it? We are sure, rarely these paths are explored in real life.
ResNet is a cloud based solution, build on the 'RubbleNeed' platform to provide a flexible solution to generate value out of unutilized resources, let it be machines, equipment or skills. It allows you to create a visible collaborative network around core business to get the optimum value out of under utilized or unutilized resource and skills. Being using inherent platform of 'RubbleNeed', you can create private and public network to explore such possibilities.
We have been using Strategic Resource Planning solution since last 6 years. The solution is extremely useful to cover our core processes and help us to manage them well. Over period of time, we have received good service support and specific enhancements are provided in quick time.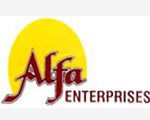 Alfa Enterprises
Enterprise Solution
Our requirement was to get a solution which helps us to minimize our manual efforts in key operational activities such as time table scheduling, student records, work flow across multiple schools. School Soft is able to provide solutions to our requirements. It is easy to understand and operate solution which helps us to increase our efficiency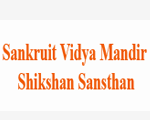 Sanskrit Vidya Mandir
Education Sector