Operating environment for organizations is increasingly getting complex. Businesses demand a blend of Strategic Consulting, Operational Consulting and Value Realization through flawless execution. At Sanjali Consultants, we strongly believe that the relevance of business consulting in the future will clearly be the ability to not only define the strategy but also walk the talk in helping execute on the same. We blend industry & domain expertise with management consulting skills, bringing in a unique capabilities to discover and resolve critical business concerns.
Our differentiators includes:
We have been using Strategic Resource Planning solution since last 6 years. The solution is extremely useful to cover our core processes and help us to manage them well. Over period of time, we have received good service support and specific enhancements are provided in quick time.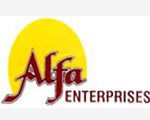 Alfa Enterprises
Enterprise Solution
Our requirement was to get a solution which helps us to minimize our manual efforts in key operational activities such as time table scheduling, student records, work flow across multiple schools. School Soft is able to provide solutions to our requirements. It is easy to understand and operate solution which helps us to increase our efficiency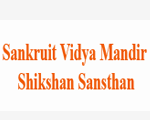 Sanskrit Vidya Mandir
Education Sector